Riding the MADE IN THE USA wave!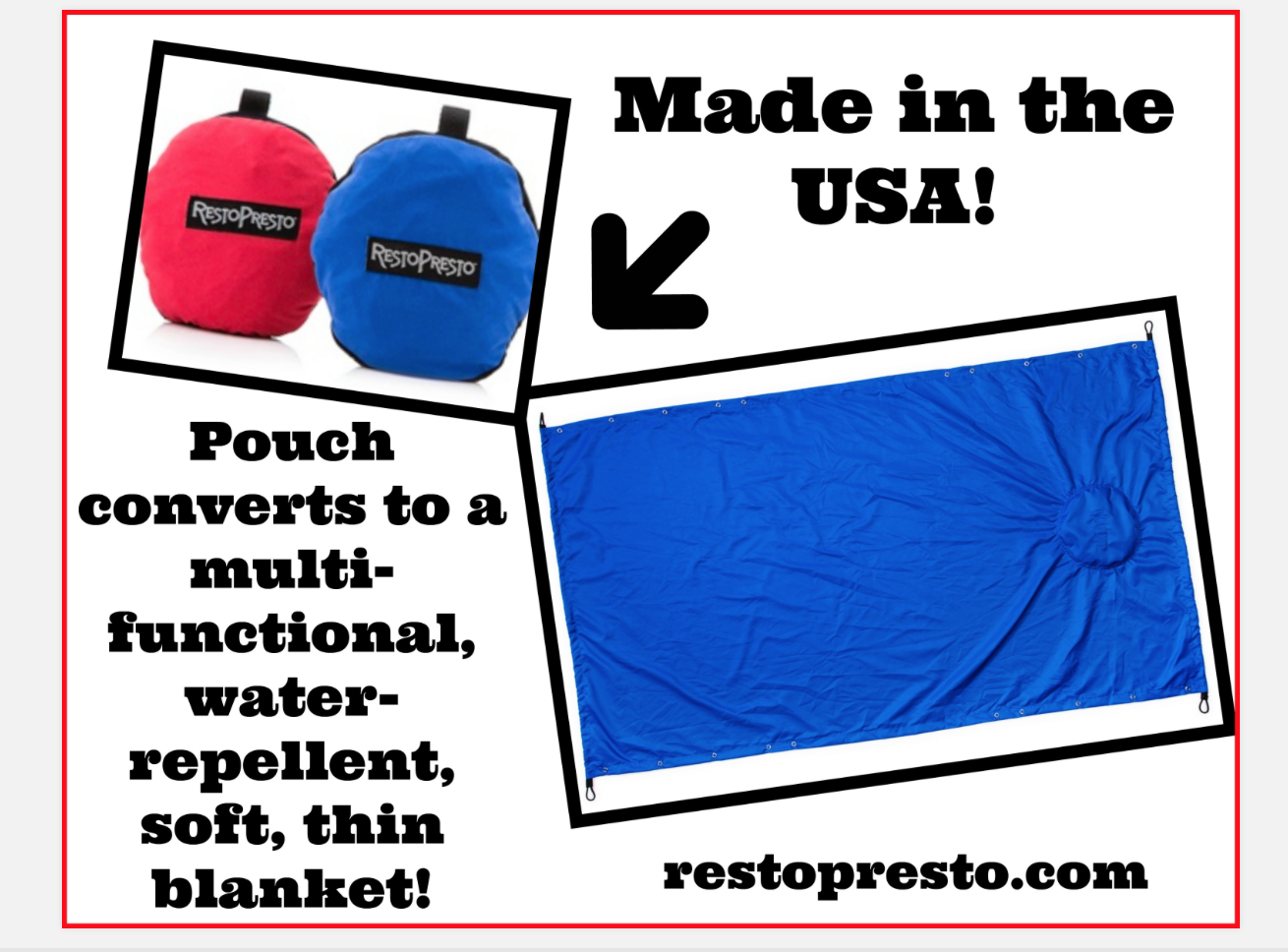 America just turned 240 years young, which prompted a bit of reflection on opportunity!
The founder of RestoPresto, Candi Obrentz, worked in banking for 16 years and after leaving the industry, had a thunderbolt idea for a portable, compact convenience product after not being able to find one on the market.
0% supply & 100% led to research, development, 15+ prototypes, a lot of work and PRESTO: RestoPresto was born!


To create a product from scratch and launch it to the market happened because of opportunity! The USA is a land of opportunity and for that, Candi is very grateful.
RestoPresto is a compact pouch that quickly converts to a water-repellent, UPF 50+, soft, thin blanket that you can sit on, sit under & wear! RestoPresto was granted a design patent, has a utility patent pending and is MADE IN THE USA! 


Leave a comment
Comments will be approved before showing up.