Leap Year Savings - ONE DAY ONLY! 10% off!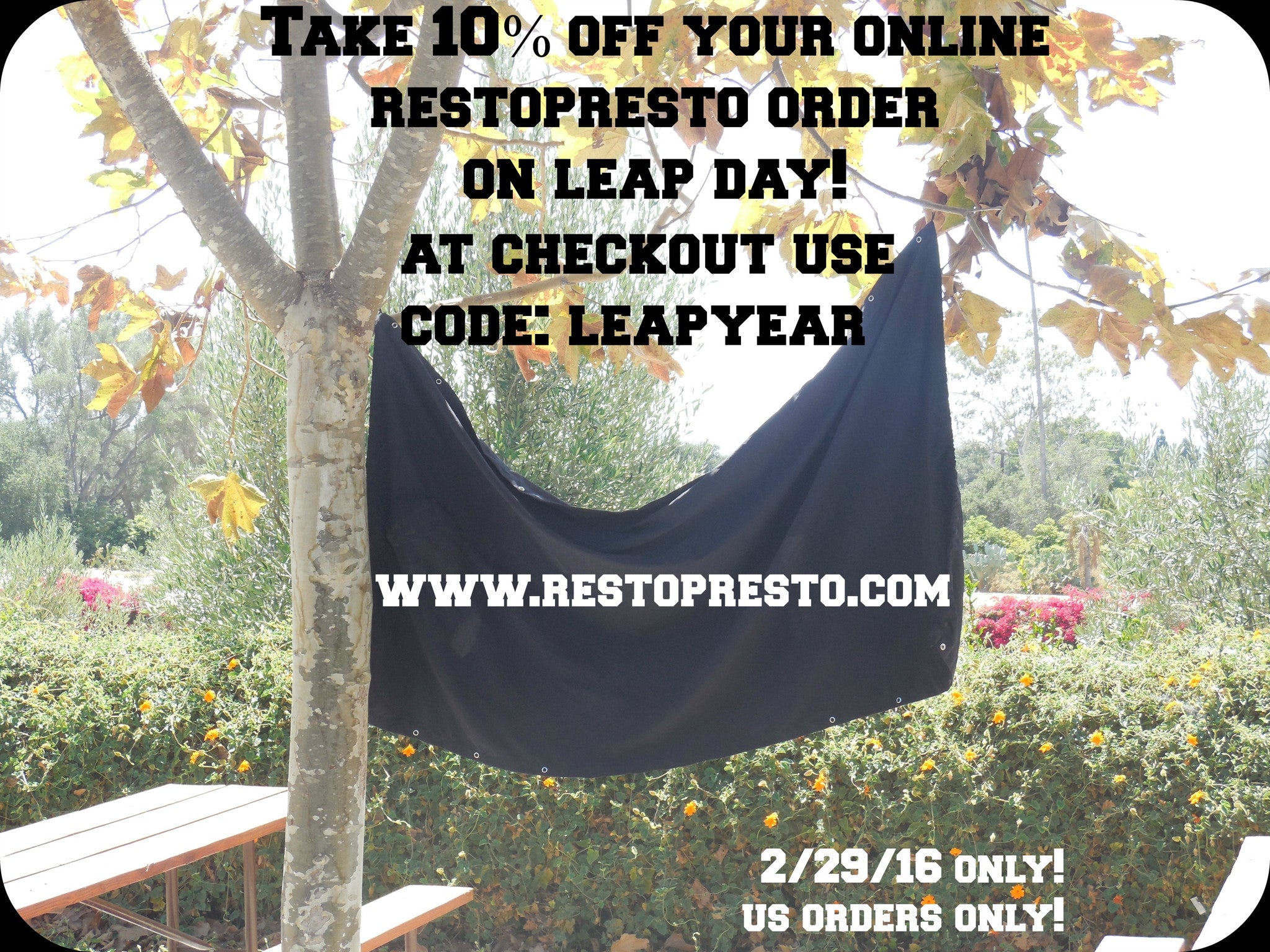 Enjoy a 10% discount on your entire RestoPresto order on Leap Day! Use code: LEAPYEAR at checkout.
It is time to stock up for Spring Break, Easter, Mother's Day, Father's Day, Graduation, Summer camp....and on and on and on!
Sale is valid on 2/29/16 until 11:59 pm and applies to USA orders only. 
Leave a comment
Comments will be approved before showing up.